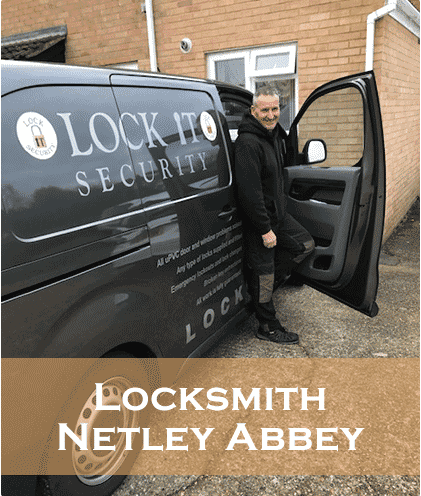 uPVC Lock Repairs Netley Abbey
Eddie has over 20 years experience within the locksmith industry helping people in Netley Abbey who need lock repairs or replacement locks. Eddie can also help you improve your home security by checking your locks are up to insurers' standards and replacing old uPVC 'snappable' locks that burglars are targetting.
Eddie is fully insured and all his locksmith work is guaranteed so you can be safe in the knowledge that all work carried out will be done to a very high standard.
Locksmith Services Netley Abbey
Lockouts – gaining entry safely
uPVC door lock repairs
uPVC and composite door lock upgrades
Home security checks
Commercial locksmith
Window locks
Free quotations
If you require uPVC lock repairs, new locks, or any advice on your home or business security please do not hesitate to contact our locksmith in Netley Abbey for a free, no-obligation quote.
Emergency Lock Repair Service:
If your lock is too badly damaged you may need a lock replacement. We will let you know upon inspection and before we start the work if your lock is going to need to be replaced. At that point we will give you a price for replacing the broken or jammed lock and you have the option to proceed or not.
We can often replace a multipoint lock for a fraction of the cost of a new door. If we can fix the lock we will. We will only replace it if it is beyond repair, or the repair will cost more than the replacement.
Our lock repair prices are competitive and we have stock of the most commonly used locks. If we don't have your exact requirement we will order it in and will make the window or door secure until the replacement lock arrives. Our comprehensive range of replacement locks and lock accessories are suitable for all types of uPVC doors and windows, as well as composite and wooden doors.
Our local locksmith in Netley Abbey also offers a highly skilled door opening service if your broken lock or jammed key is preventing access.
Contact us now for a free quotation or to book your uPVC lock repairs in Netley Abbey!